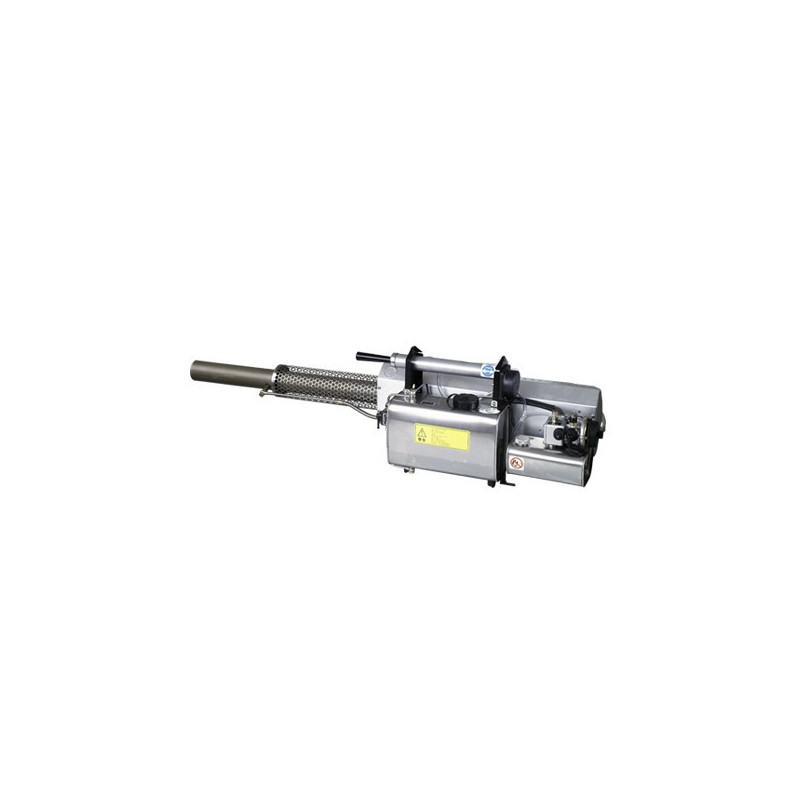  
Longray Greenhouse Thermal Fogger
This thermal fogger specializes in creating a water-based fog quickly -- in half the time of some competing thermal foggers that cost twice as much.

Security policy (edit with module Customer reassurance)

Delivery policy (edit with module Customer reassurance)

Return policy
Thermal fogger: A powerful fogger that makes finer droplets (0.5-50.0 micron droplets) than Cold/ULV foggers, and sprays farther (20-30 ft) and faster (27 gal/hr). Buyer should be comfortable operating a loud, gasoline-powered machine.
Designed for water-based fogs: Powerful engine produces fog at very high flow rate (27 gal/hr) -- twice as fast as the typical thermal fogger. (Not for use with oil-based solutions.)
Built to last: The pulse-jet engine is reliable and low-maintenance, with no moving parts. Fuel and solution tank made from corrosion-resistant stainless steel. Cooling jacket and protective safety shield are also stainless steel. All seals, gaskets, and diaphragms in contact with the solution are made from Teflon or Viton.
Compatibility: Works with pesticides, disinfectants, fogging agents meeting these requirements
Manufacturer support: 1 year warranty. U.S.-based technical support. Replacement parts available.
This is a thermal fogger that runs on gasoline, and is intended for those who have experience operating thermal foggers or professionals. For first-time users, we instead recommend one of our ULV foggers. Before purchase, please be sure you are comfortable working with a thermal fogger -- there are no open box returns for this product. View the accompanying training DVD before starting, and contact us if you need help.
Data sheet
Droplet size

0.5-50.0 micron

Spray distance

20-30 ft

Flow rate

27 gal/hr

Capacity

1.6 gal

Weight

23.4 lb

Dimensions

51.4 x 11.4 x 14.2 in

Battery

4 x D batteries

Weight (shipping)

33 lb

Working pressure

0.2 bar

Engine power

25.2 hp

Fuel consumption

0.4-0.5 gal/hr

Fuel capacity

0.4 gal
Works with pesticides, disinfectants, fogging agents meeting these requirements: (1) water-based, and (2) labeled for thermal fogger use. Here are some examples (there are many more):
For mosquitos:
AQUA-RESLIN
Permanone 10% EC
Zenivex E20